All posts in Art
The New MySpace
For long time, Facebook has made the social network feel rather cold and removed. Facebook is endowed with a plethora of social content, but the site's design doesn't imaginatively display this content. I like how MySpace employs a minimalist design, but lets the content express itself in a fullscreen, immersive and engaging experience. The whole site thereby reflects your friends' personalities, interests, pursuits, and passions because the content takes the form of site that captures it.
Inkling
Textbooks are the primary way children learn.  It is no wonder that children find learning to be a chore and dread reading books that have been prescribed to them. Why has it taken so long to make textbooks fun to read and interact with? Inkling is one of the few companies that is delivering on the romance of learning: curiosity. It isn't just making books interactive and social, it is making people more curious. And this is a very important internal trigger that sparks imagination and the search for answers.
BitTimer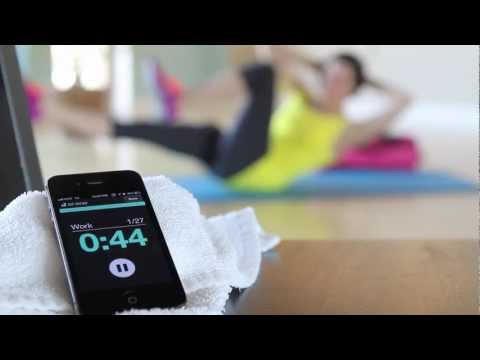 This is probably the world's simplest interval timer. The interface shows you the three most important settings of interval training right on the home screen: work, rest, and repeat. You can tap your selection, rather than fumbling with arrows, number pickers, and buttons. A really simple up and down swiping gesture allows you to specify each setting, and the app lets you work out to your music without missing a beat!
Rockify TV
Rockify.TV is kinda like Pandora for music videos, but unlike Pandora it leverages Facebook's social graph to help users find interesting content based on their own musical preferences, and those of their friends. In terms of design, what is really interesting is that it is a lean back experience like TV. We are so used to having entertainment media web services be a search-based, lean forward experience that it takes most of the fun of entertaining yourself away. Rockify.TV lets you kick back and turn off your brain so you can enjoy watching internet TV.
FiftyThree's Paper
Paper is digital notebook for doodling and scribbling down ideas. People jot down revelations and insights down on a paper napkins as sketches or scribblings. These kernels sprout into full form ideas. This is exactly what Paper is for. It is designed to feel that way too. The interface is dressed to look like a drawing book and each page is enough to sketch or scribble down something unique.